Pasta is Our Passion
We have a special passion for exceptional pasta. We believe that fresh, house-made pasta, not boxed, makes for the most exceptional Italian dishes. We bring old world, Italian pasta making techniques to the Speaks Clam Bar.
You'll notice the texture and taste of Speaks' fresh pasta is nothing like the dried stuff you find coming from a box. Our pasta is always fresh and made in house for all guests to see. Not only do we make our own spaghetti, rigatoni, linguini and tagliatelle; but we also create all our raviolis in house as well.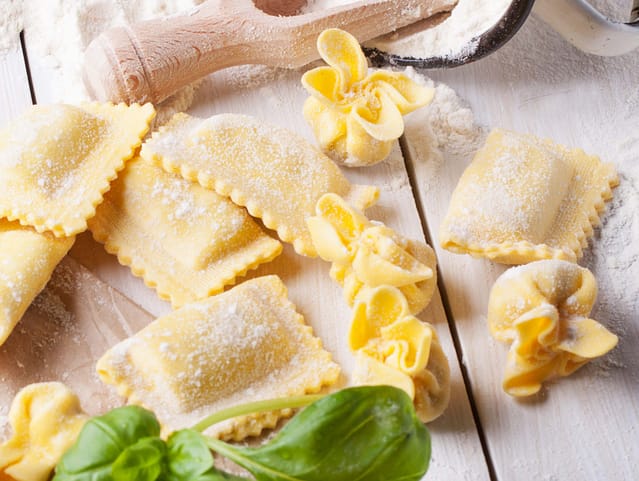 And the combination of our house made pasta with our house made signature sauces really gets things jumpin'. If you close your eyes, you just might think you're sitting at a restaurant in the Piazza Navona.
We did not want our gluten free customers to miss out on great tasting pasta. We have special equipment dedicated solely to making gluten free pasta — so everyone can enjoy the best pasta in town!
Try It For Yourself
Come in today to a Speaks Clam Bar location near you and taste the difference of Speaks Clam Bar's fresh pasta.